Call us : 08046075157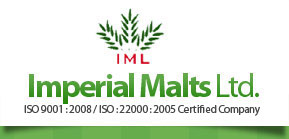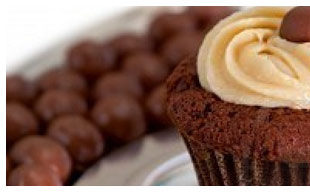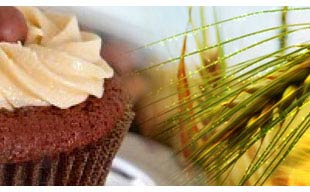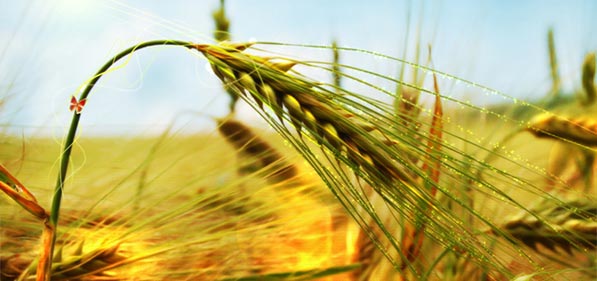 Home » About Us
About Us

Established in the year 1981, we "
Imperial Malts Ltd.
," have successfully emerged as a leading and renowned processors and manufacturers of quality Malt and Barley products. The range of Barley Malt and Malt Extracts made available by us include Powdered malt extract, Liquid malt extract and Baked barley malt.
The involved business operations are led by experienced management who have with them extensive experience and expertise in involved business processes. Their visionary business approach is well backed by our team of industry professionals who ensure that only superior quality Powdered malt extract, Liquid malt extract and Baked barley malt products are made available in the market. The consistent approach shown by the team has ensured that the offered products are well acclaimed in the markets for their purity, un-adulteration, hygienic finish as well as safe consumption.
Today, our business presence is well recognized the market for delivering finest quality range of whole grain barley products, malted barley products, barley food products, organic malt products, barley green products and pure malt products. Further, their high quality standards as well as our customer centric business policies have also ensured that these have a high demand in usage areas like Distilleries, Breweries, Confectionery, Pharmaceuticals and other similar areas.
Malt and Barley Products We Offer
Backed by state-of-the-art machinery setup and use of latest process technology, we have been successfully matching up with the growing demands of our customers. The wide demands of the products processed and manufactured by us is can be seen from our regular growing installation capacity from 2000 MTA for barley malt and 600 MTA for Malt extract at time of inception to current production capacity of 36,000 MTA barley malt and 10,000 MTA of malt extract. Further, our ISO 9001 :2000 Certification backed with regular research and testing facilities also allow us to successfully match up with the exact product demands of our customers.
The Product Range we are dealing in include :
Malt -
Malt Extract -
Malt Extract
Dry Malt Extract
Liquid Malt Extract
Other than these, we are also meeting the demands of :
Malt Extract Powder
Malt Flour
Relation With GSK
Our relation with Glaxo Smithkline, (Earlier known as HMM - Hindustan Milk food Manufacturers) is very old and fond. Right from the stage of product development to quality improvement, GSK has been with us and has helped us to bring relentless improvements in our quality, which is also one of the main reasons for this long cordial relationship.
Today, we are successfully handling the demands of providing both barley malt and three variants of malt extracts to their units. Further, our quality conscious approach coupled with dedication to serve clients has also efficiently helped us in maintaining GSK as one of our chief buyers.
Team Support
Our business operations are well backed by support provided by experienced team that helps us to match up with the emerging product demands of our industrial customers. Acting as an innate strength of our organization, their dedicated work approach as well as close involvement at each level of the operations ensure that nothing but the best range of products are made available by us, thus helping us in attaining our goal of complete client satisfaction. Further, their competitive approach also helps them to strive towards meeting the expectations of clients and offer them with the desired end products.
Our team comprises of :
Procuring agents
Technocrats
Engineers
Quality analysts
Marketing and sales executives
Some of the strengths of our team include :
Experienced team of procurement agents helping us procure optimum quality ingredients from reliable vendors
Experienced team of technocrats and engineers who are highly experienced to operate various machines and tools installed at modern malt plants, thus allowing us to offer premium quality products
Experienced team of quality analysts who stringently abide by defined quality management principles as well as assist in maintaining strict vigilance over range so as to ensure finest and hygienic products are delivered at client's end
Experienced team of marketing professionals & sales executives who help us in conducting market surveys to gauge client's requirements as well as help us in formulating business strategies accordingly
Quality Assurance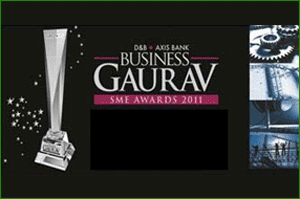 An ISO 9001 :2008 certified/ ISO 22000 :2005 & Halal certified company, we are dedicatedly working towards offering qualitative range of barley malt and malt extract that are in compliance with defined industry standards. Being the foremost priority at our end, we take care of quality processing through stringent quality control management techniques. Here, our team of quality analysts maintains a strict vigil on production procedures so as to ascertain the offered range of malt products stand high on quality parameters in terms of :
Nutritive value
Un-adulteration
Safe consumption
Further, the high quality standards delivered by us can also be gauged from the fact that we are authorized manufacturers of 'IP' certified Malt Extract that finds usage by pharmaceuticals companies. Other than our commitment towards the quality of the products, we are also equally committed towards protection of the environment. For this, we consistently formulate strategies to bring better reduction control as well as treatment of generated waste products of manufacturing process.
Shaping and directing our endeavors towards improvising our products as per prevalent market trends as well as in compliance with defined client specifications, the 100% food safety and hygienic conditions at our premises also makes the most preferred company to deal with. This can be seen from our strong association with buyers from industry sectors like Breweries, Malted Milk food manufacturers, Distilleries, Confectioners and Pharmaceutical concerns.
Clientele
Consistently working towards achieving excellence in each of the work processes handled by us, our customer-centric work policy guides us to successfully match up with the demands of a wide range of barley malt and malt extracts. Made available by us at competitive prices, these are highly demands by customers based not only in India but also in Nepal as well as other countries.
The finest quality of food products that are processed by us under food safety and hygienic conditions find extensive usage in areas like :
Breweries
Distilleries
Malted Milk food manufacturers
Confectioners
Pharmaceutical
Our main buyers comprise of clients like :
Mohan Brewery
Yuksom
Bhutan Brewery
Inbev
In addition to this we also have an impressive list of malt extract buyers including :
Glaxo Smithkline
Davis Trading(New Zealand)
Vetagri(Portugal)
Family Cereal (Malaysia)
Cadbury (Kenya)
Dabur (India)
Below mentioned are the list of the clients whom we serve across the globe
| | |
| --- | --- |
| Barley Malt | Malt Extract |
| Glaxo Smithkline | Glaxo Smithkline |
| AB Foods, Thailand | - |
| Davis Trading Co., New Zealand | - |
| Family Cereal, Malaysia | - |
| Mohan Group | Edward Keller, Philippines |
| Mount Shivalik | Vetagri Humana, Portugal |
| Hallak Commercial, Syria | - |
| Vitalia Health Food, Macedonia | - |
| Awa Foods, Egypt | - |
| Yuksom Breweries | - |
| Bhutan Brewery | Candico (ITC) |
Home | About Us | Product Range | Process | Contact Us | Company Video | Enquiry

©
Imperial Malts Ltd.
All Rights Reserved (
Terms of Use
)
Developed and Managed by
IndiaMART InterMESH Limited